Högbo is a design and build studio specializing in wood and metal fabrication. We construct everything from kitchen/island counter tops, fireplace mantels, to reception desks, executive desks, hostess stands, and many more restaurant, office, and retail features.
At Högbo, we love to build, and it shows through in everything we create. We work with architects, designers, and residential customers build features that enhance the space with both form and function.
We offer templating services, and installation as well. We can create large scale commercial installations, a single piece of furniture, or anything in between.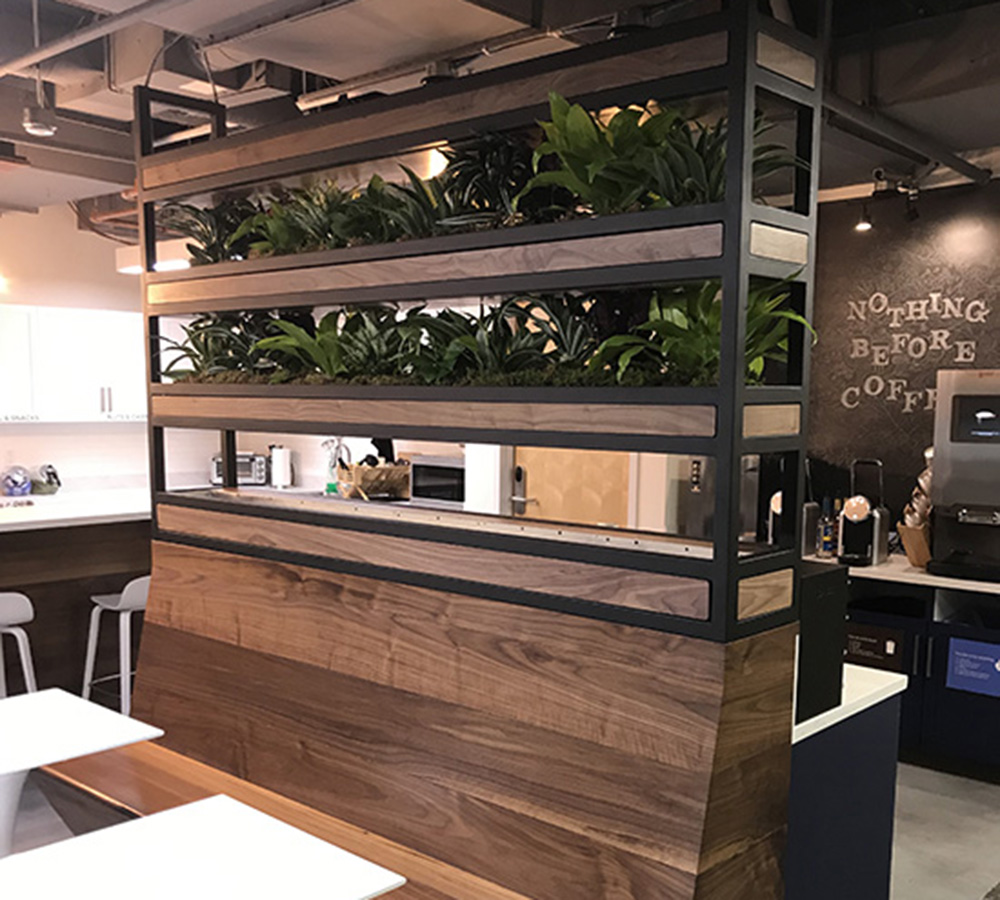 STORAGE & DISPLAY COLLECTION
Our display collection is beautiful, strong, and perfect for home, office or retail